Peace
of mind and savings for landlords
Save up to 50% on your maintenance bills and access a nationwide network of "on-call" Tradespeople, ready to serve your tenants remotely, in an instant.
Rising costs, difficult tenants, and stricter legislation can turn your dream into a nightmare



As a property entrepreneur, you deserve to make a decent living and reap the rewards of your investments.
Help me Fix will save you money on your maintenance bills and transform unexpected call-out charges into one low monthly cost, saving you time and keeping you compliant.
Serving 23,000 homes and counting

£336K Saved in call out charges

Happier tenants. Nationwide
"This service is quick and efficient, They saved us the worry and stress of having no hot water for the weekend, moreover, their swift intervention got us up and running in minutes and saved the expense of an emergency call out. An added benefit is we also understand the fault and the spare part needed thus streamlining replacement. "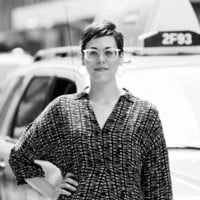 In just a few clicks your account will be up and running!
Video triage
Our engineers triage all incoming maintenance issues and resolve simple faults remotely
Telephone support
Out of hours maintenance telephone support included to get your tenant's connected and send out a contractor if required.
PDF Reporting
A PDF call report is generated after every call with details of the call and photos attached
Physical service
Both in and out of hours national dispatch following on from a call if you do not have your own contractors.
Post-call workflows
Automatically request quotes or instruct a contractor after the call based on call outcomes
Zapier
We integrate with Zapier so you can connect Help me Fix to your favourite apps such as Arthur.
We know how hard things are getting
Tightening legislation, changing compliance and the shifting of the needle towards tenant rights. We understand that being a landlord is getting more and more difficult and so is making a profit from your investment.
Don't worry! Help me Fix can reduce outgoing maintenance costs on your property, thereby increasing profitability on your investment whilst improving service to your customers at the same time.
And not only, that... You can say goodbye to the stress of dealing with maintenance phone calls, as we can automate your maintenance nationwide, 24 hours a day, 365 days a year!
I have my own contactors, why do I need this?
▸ You can use our Zapier integration to instruct your own contractors after the call in just a few clicks!
How will this save me money?

▸ Help me Fix is proven to stop a physcial call out in 20% of cases, and in a further 60% of cases, prevent a double visit. How many call-out charges will that save you?
Is Help me Fix a National service?
▸ Help me Fix is a National video triage service that is partnered with National physical dispatch services, giving you a 360 degree maintenance solution.
How much does it cost?
▸ Help me Fix costs less than one out of hours call out per year. This means that across your portfolio you will see significant savings and reduced stress.
DOWNLOAD OUR LITTLE BLACK BOOK OF CONTRACTORS
SAY NO TO CALL-OUT CHARGES. SIGN UP TODAY!